100% Grass-fed/Grass-finished Natural Georgia Lamb
Lamb Selections
Due to our small, sustainable operation, Georgia's finest lamb is available in limited seasonal quantities. If the selection you're craving is "sold out" be sure to sign up for our email list (link) to get first dibs on the upcoming harvest.
Your freshly cut lamb order comes vacuum sealed and is flash-frozen to preserve its farm-to-table fresh flavor and maximize freezer life.
See calendar below for availability on whole and half lambs.
Side and Whole Lamb Harvest Calendar
Lamb Harvest Date
2018
Accepting Deposits
Market Lambs
Available/Sold Out
Farm Pickup Date
Begin
End
March 2018
1-1-18
3-1-18
Available

March 24, 2018
November 2018
3-1-18
11-1-18
Available
November 17, 2018
---

Merguez Lamb Sausage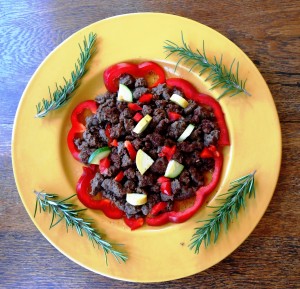 (farm pickup only)
Price: $16.00 per lb. (comes in 1 pound packages, frozen)
Our grass-fed minced lamb is combined with the intoxicating aromas of fresh ground paprika, garlic, fennel seeds, cumin, coriander, cinnamon, and dry harissa to create an authentic, North-African/French inspired sausage.
Our artisanal Merguez lamb sausage is made with 100% Hidden Acres lamb (no pork, beef, or fillers), and is packaged without casing (no links), unformed, and unshaped—allowing your culinary creativity to run wild and free…just like our sheep.
Form it into patties for grilling, roll into savory meatballs, or simmer slowly in your favorite tagines.

Updating...
---
---